I recently threw a couple of new orange front turn signal lenses onto my latest parts order from MB Naperville. My G-wagen is an older (1995) model, so it uses the "orange" front turn signal lenses rather than the "clear" ones that MBUSA-era G-wagens have used.
A lot of folks "upgrade" the look of their older G-wagens with the newer clear turn signal lenses, but I think it's more appropriate to keep the G with the lenses that it originally came with.
The orange lenses are MB part number 000 826 23 57, list price $26.00, discounted ~$20. The lenses that I received from MB were made in Slovakia.
Here are a few photos of the older lens next to the newer one. You can see how, given their exposure on the front fenders of the truck, that they get wind, sun and sand-blasted. They get quite dull in color.
A view of the original lens, mounted on the truck.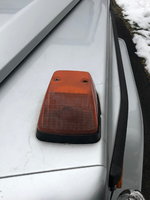 A couple views of a removed (original) lens on left, and a new lens on right.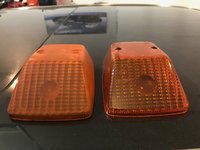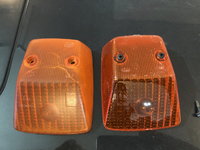 If you've ever wanted to know what a G-wagen turn signal assembly looks like inside, here it is. The assembly is available as a whole unit together with the lens, for not a whole lot more money than just the lens itself.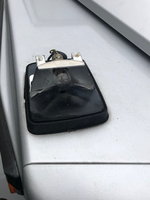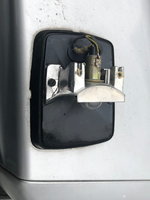 New lens (to be installed) on the left; original lens (to be removed) on the right.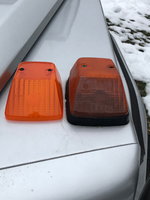 Two views of the new lens installed (on the right) and original lens removed (on the left).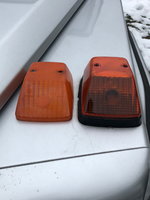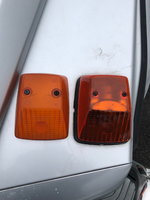 Close-up of new lens mounted.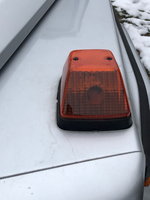 Cheers,
Gerry