My ~4 year search for an E60 AMG is over. I bought one and it just cleared U.S. Customs this past Friday.
First, special thanks to Rouven and Jonathan (Blue Ridge). As I narrowed my search down to a couple of cars they were very helpful digging in and helping me do homework to provide important data/insights that helped me decide to pull the trigger.
The E60 AMG's I looked at fell into 3 different categories:
1. 957 Codes E60 AMG's (i.e. E60 AMG ordered with 957 AMG Technik Package)
2. Aftermarket E60 AMG's (only ones that were done by AMG Germany that were sent by the owner after the fact to AMG, but Mercedes has no E60 AMG order or docs associated with it as an E60 AMG)
3. Ones that were built/converted "as new" E60 AMG's by Mercedes/AMG, built/converted as new E60 in Germany before delivery to owner, without 957 code, but Mercedes has full documentation of the build for E60 AMG and Mercedes has special Production Order on file for it as such.
I bought the midnight blue one that was for sale outside of Geneva Switzerland, which fell into category 3 above.
Any well documented/cared for car with known history from any of the above 3 categories would have been equally good for me.
Some background:
This particular E60 had a special Production Order on record at Mercedes for it as an E60 AMG. It was built/converted as new by Mercedes/AMG from a 1994 E500 body type.
Some details on this E60:
- Color is "Midnight Blue" (904) with Royal Blue interior (272)
- Car has ~47K miles (~75,600 km) on the odometer
- Facelift model (it was ordered and built in 2[SUP]nd[/SUP] half of 93 as a "new 94" according to Bill of Sale) built at the Sindelfingen plant
- The original owner ordered the car in 2[SUP]nd[/SUP] half of 1993 as a new midnight blue 1994 E500 body type with E60 AMG conversion and additional options, and Mercedes built it for him (with AMG of course) to his spec
- It spent its life in Switzerland, first with a Banker and then most recently with a Swiss collector (who bought it at auction for crazy $$ in 2017)
- I have a bunch of great documentation on the car (original Bill of Sale, signed documents from Mercedes on its originality that include the Production Order for E60 AMG , stamped service book, Swiss Registrations, etc.)
- Original owner paid a ton for it in '93 ($272K USD in todays dollars)
- It would have been less expensive had he ordered it as 957 code
- He ordered some items that would not come standard with a 957 code
I was going to pull the trigger on one of the low mileage 957 codes I looked at and would have paid in the same ballpark. It was manufactured in Germany but spent its life in Japan but I was uncomfortable with lack of documentation and the fact that after it was brought from Japan back to Europe and had to be "deblinged" to return it closer to original.
While doing homework on the car I bought, and after all the photos of certain areas of the car Jonathan wanted to see, I had a local Mercedes dealer in Switzerland do a thorough PPI (measure SLS system, compression test, paint check, rear blind, accident check, etc.). They gave me a signed report from both their Director and Head of Operations. After reporting on all the things I wanted checked, the report said "In summary the vehicle is in perfect condition considering its age and it has been perfectly preserved".
Jonathans thumbs up, plus Rouvens insight/homework, plus that sealed the deal for me.
The car is on its way to Jonathan's shop for a laundry list of proactive items I plan to have done (e.g. oiler tube replacement, fuel lines, all fluids and filters including SLS fluids & filter etc.). Like many of you, I have always been a nut about proactive maintenance on my cars.
Once I get the car it will go in climate control storage until the late Spring. Thanks again to the great help from Rouven and Jonathan. This forum has also been very helpful and was a great resource in my search.
Open invitation: Any of you who are regulars here are welcome to come check out the car here in Massachusetts if you are ever in Massachusetts.
Some pictures below: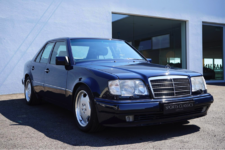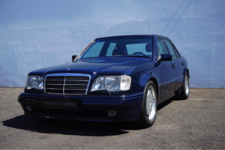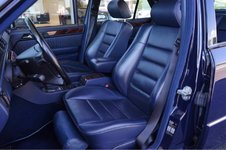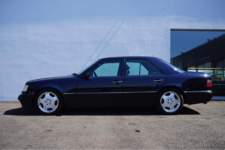 Last edited by a moderator: